My Story
Discover Kioka's journey to career and life alignment.
Transformation from Sunday morning dread to Monday morning joy.
I'm Kioka, and I can imagine why you stopped by.  If you are anything like me, you are starting to recognize the possibility that you CAN have a career and life that is as authentic as you are.  Perhaps you are that accountant or executive who longs to own your own business.  Or you are a manager who is much more interested in individual contribution.  Maybe you are the engineer who longs to become a published author, or the corporate professional who desires to break free from the everyday "suit."  

I know who you are – because that is who I am…or was.  I built two successful careers in Accounting and Human Resources, and supported leaders and staff at several of the world's largest corporations including IBM, BD and Honeywell.  Yet it took me over 20 years to recognize that my unique skills and strengths are best served outside of those environments, on shorter term yet engaging projects that utilized my passion for identifying the unique talents of others.  

So I started kiokacoaching to help you do what I did – finally recognize your skills and career desires and design a customized roadmap to fulfill that dream. Using my signature techniques, you can be well on your way towards career transition, life goal achievement, even starting your brand new business.  Let's not wait any longer – find out what's possible today!
 The "Official" Story (a.k.a., my bio)
Kioka Dunston is a Certified Personal and Executive Coach and owner of kiokacoaching, inc. based in Durham, NC.  Kioka provides personal coaching for corporate professionals, group coaching for entry-level female entrepreneurs, and PeopleMap assessments and workshops to small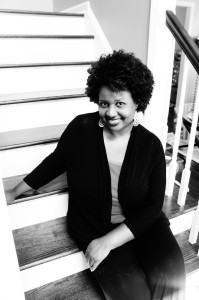 and medium-sized organizations.  Kioka is also a speaker and workshop facilitator who actively engages and inspires audiences in various forums including Dress for Success, Society of Human Resource Management, Women's Empowerment Series, Women's Power Networking, InSpire Mom Summit, Durham Business and Professional Chain, WildWackyWonderfulWomenoftheWorld (W5), and Job Seekers Forum.

Previously, Kioka worked in Human Resources and Accounting for over 20 years supporting a wide variety
of professional disciplines and leaders in Fortune 500 organizations such as IBM, Pitney Bowes, Coca-Cola, Honeywell, ArvinMeritor and Becton Dickinson (BD).  After obtaining certification from The CaPP (Coaching and Positive Psychology) Institute, Kioka left full-time Human Resources in August 2012 to live her passion – helping corporate professionals intentionally pursue careers and lives they dream of, in alignment with who they really are.  Dedicated to the advancement of the coaching profession, Kioka is a proud member and former Board member of the Raleigh Charter Chapter of International Coach Federation (ICF). She is also an active member of the Society of Human Resource Management (SHRM) and National Association of Women Business Owners (NAWBO).